Perth's Emergency Electrician
Whatever your electrical emergency – we are here to help
Get your power back on again
Stop your circuits from tripping
Fix smoke alarms and powerpoints
Let's Get Your Electrical Problem Fixed! Are you experiencing any of these electrical emergencies?
The Power's Out
If your power is out, but your neighbours' lights and street lights are on, it may be time to call us to get things live again – safely!
Safety Switch Tripping
Old wiring, faulty electrical appliances and rodents can cause consistent tripping. Be safe and call us to safely isolate the issue and get it fixed!
Electrical Fire Hazards
We'll help keep your family safe by identifying and fixing common electrical fire hazards such as overloaded circuits and powerboards.
Blown Fuses
Get all problems within your switchboard fixed safely by us – we don't just replace blown fuses, but we make sure the cause is identified too.
Storm Damage
Electricity and water don't create a safe mix! It's best to keep clear and call us to assess the damage and perform repairs safely.
Sparks or Smoke
Sparks or smoke are always a warning that warrants immediate attention. It's safest to call us to repair these hazards professionally.
We're just
a Phone Call Away!


Perth's
Trusted

Electrician
Creating daily 5 Star Experiences worth raving about!
Let us make your day - and fix your electrical issues - today.
…and we'll be
On Our Way!
Electrical outages and issues don't choose a convenient time which is why we're ready and waiting to fix your electrical emergency quickly – and fix it for good! Give us a call and we'll be on our way.
All of our electricians are fully licensed, insured and 100% compliant to the latest safety standards so you can rest assured that your problem will be resolved for good and safely. We work to find and resolve the root cause of your electrical emergency so the same fault doesn't occur again. Our workmanship comes with a lifetime guarantee, so if anything should go wrong with our work, we'll come and fix it for free!
Our compliance to the latest electrical safety standards means calling Sarros Electrical is your choice emergency electrician in Perth as we work neatly, ensuring that the risk of future failures such as electrocution or electrical fires is dramatically reduced. We also conduct a free safety check to ensure that the rest of your home or property is free from other imminent potential electrical emergencies.
We pride ourselves on giving honest advice about the electrical condition of your home or property because we want to leave you, not just 100% satisfied, but 100% smiling, regret-free and happy that you chose Sarros Electrical as your emergency electrician in Perth.
When you choose us as your electrical company in Perth, you're choosing electricians who are:
Reliable
You can count on us – from the smallest electrical fault to complete office and workshop fitouts!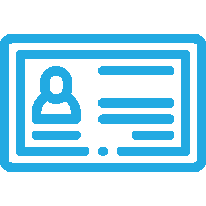 Qualified
We are fully qualified electricians with experience in bespoke residential design projects to large scale commercial projects – all in Perth and Western Australia.
Honest
We pride ourselves on being honest and transparent, believing that providing you with the best electrical solutions and quality workmanship brings better returns in the long run for everyone!
Committed
We have a simple mission – to continue being Perth's best electricians! We're committed to providing you with 5 star service on all fronts – so when it comes to your electrical needs, you always call Sarros Electrical without a second thought.
Ready to get your electrical emergency fixed?
Call Perth's best emergency electricians now or make an online booking and we'll be right on our way!
Perth's best 
24 hour emergency electrician!
You can rest assured that you've chosen Perth's best emergency electricians when you call Sarros Electrical. Just look at our raving reviews across the internet!
All our electricians are experienced and reliable, working fast to find the root cause of your electrical emergency, and implementing a fix that is safe and long lasting. We can also provide a free safety check to ensure there's no other nasty hidden, potential electrical emergencies looming in your home or property.
We are truly local electricians, living from Rockingham to Joondalup, ready to respond to your electrical emergencies quickly. So don't be shy in calling us – we'll be on our way to you no matter where you live in Greater Perth.
Our number one priority is

your safety and satisfaction!



We love hearing your feedback - it spurs us on to keep working hard for your trust and 100% satisfaction.
Our 230 customer reviews have an average rating of
5 out of 5 stars!
Need
Perth's Best

Electrician?

We are here for you - for any job big or small! Call us at any time, 24/7