 Your Local
Electricians in Kewdale
Sarros Electrical is your go to Kewdale electrician for all residential, commercial and industrial electrical services. We're here to keep you and your family powering along 24 hours, 7 days a week.


Kewdale's trusted and friendly electricians are ready to help you with all electrical services, including:
Smoke Alarms
Make your home safe with hard wired smoke alarm installation.
Smart Home Wiring
Upgrade your home to the latest economical smart systems.
EV Chargers
Conveniently charge your EV from home.
Powerpoints
Move, add and repair powerpoints anywhere in your home.
RCD Safety Switches
Protect your family and employees with proper RCD safety switches.
LED Lighting
Make your home economical with aesthetic LED Lighting solutions.
Switchboard Upgrades
Ensure your home is safe and able to run multiple appliances.
Hot Plates & Ovens
Get your electrical hot plates and ovens installed professionally.
Fan Installation
From exhaust fan installation to big as ceiling fan installation.
Security Lighting
Keep your premises secure with bright security lighting.
Electrical Rewiring
Upgrade old home wiring for safety and to handle multiple appliances.
Switches & Dimmers
From mood lighting and dimmers to touch sense switches.
Our number one priority is

your safety and satisfaction!



We love hearing your feedback - it spurs us on to keep working hard for your trust and 100% satisfaction.
Our 230 customer reviews have an average rating of
5 out of 5 stars!
Need Electrical Work Done Now?
Interest Free, Pay Later Options Available!
Kewdale's Electricians – Ready to
Help You!
Kewdale residents and businesses trust Sarros Electrical for all their electrical services, both at home and commercially. Kewdale's fully licensed electricians are available 24/7,  ensuring you are in safe hands when it comes to all things electrical.
Our desire is to leave you, not just 100% smiling, but 100% satisfied, happy and regret-free that you chose Sarros Electrical as your Kewdale electrician.
When you choose Sarros as your Kewdale electrician, you're guaranteed to have friendly electricians who are:
Reliable
You can count on us - from the smallest electrical fault to complete office and workshop fitouts!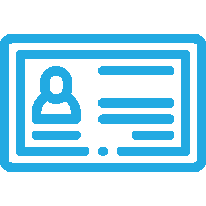 Qualified
We are fully qualified electricians with experience in bespoke residential design projects to large scale industrial projects - all in Perth and Western Australia.
Honest
We pride ourselves on being honest and transparent, believing that providing you with the best electrical solutions and quality workmanship brings better returns in the long run for everyone!
Committed
We have a simple mission - to continue being Perth's best electricians! We're committed to providing you with 5 star service on all fronts - so when it comes to your electrical needs, you always call Sarros Electrical without a second thought.
What makes us Kewdale's electrician of choice is that we take the time to explain all our findings from our electrical assessments, providing you with your best options according to your specific circumstances. From once off domestic electrical jobs to large scale industrial fitous, Sarros Electrical prides itself on having clear and easy-to-understand communication alongside friendly, 5-star service, enabling you to make the best choices for all your electrical needs.
We stand by all our workmanship and provide a lifetime labour guarantee! Meaning we won't leave until our electrical work is absolutely 5-star worthy, 100% safe, and you are 100% happy.
Looking for
Kewdale's Best

Electrician?

We are here for you – for any job big or small! Call us at any time, 24/7