 Your Local
Electricians in Fremantle
Sarros Electrical is here for you 24 hours, 7 days a week, keeping Fremantle families safe and businesses powering along with professional electrical services.


Our fully licensed electricians near Fremantle are ready to help you with all electrical services, including the following:
Smoke Alarms
Make your home safe with hard wired smoke alarm installation.
Smart Home Wiring
Upgrade your home to the latest economical smart systems.
EV Chargers
Conveniently charge your EV from home.
Powerpoints
Move, add and repair powerpoints anywhere in your home.
RCD Safety Switches
Protect your family and employees with proper RCD safety switches.
LED Lighting
Make your home economical with aesthetic LED Lighting solutions.
Switchboard Upgrades
Ensure your home is safe and able to run multiple appliances.
Hot Plates & Ovens
Get your electrical hot plates and ovens installed professionally.
Fan Installation
From exhaust fan installation to big as ceiling fan installation.
Security Lighting
Keep your premises secure with bright security lighting.
Electrical Rewiring
Upgrade old home wiring for safety and to handle multiple appliances.
Switches & Dimmers
From mood lighting and dimmers to touch sense switches.
Our number one priority is

your safety and satisfaction!



We love hearing your feedback - it spurs us on to keep working hard for your trust and 100% satisfaction.
Our 230 customer reviews have an average rating of
5 out of 5 stars!
Need Electrical Work Done Now?
Interest Free, Pay Later Options Available!
Fremantle's Electricians – Ready to
Help You!
Whether you need electrical work done in residential or commercial premises, you are in good hands with Sarros Electrical, Fremantle's best electricians. Our local sparkies are ready to help you 24 hours a day, 7 days a week.
We want to leave you, not just 100% satisfied, but 100% smiling, regret-free and happy that you chose Sarros Electrical as your Fremantle electrician.
When you choose us as your local electrical company in Fremantle and surrounds, you're choosing electricians who are:
Reliable
You can count on us - from the smallest electrical fault to complete office and workshop fitouts!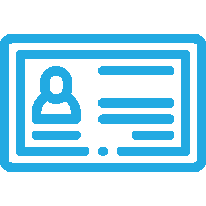 Qualified
We are fully qualified electricians with experience in bespoke residential design projects to large scale industrial projects - all in Perth and Western Australia.
Honest
We pride ourselves on being honest and transparent, believing that providing you with the best electrical solutions and quality workmanship brings better returns in the long run for everyone!
Committed
We have a simple mission - to continue being Perth's best electricians! We're committed to providing you with 5 star service on all fronts - so when it comes to your electrical needs, you always call Sarros Electrical without a second thought.
Sarros Electrical electricians in Fremantle take the time to explain to you the findings of our assessments and the best options going forward to fix any electrical problem you may have. This clear communication enables us to provide you with the best solution for your electrical needs that fit your unique circumstances.
You can rest assured that Sarros Electrical is your Fremantle electrician of choice because we back our workmanship with a lifetime guarantee! If, for any reason, our fix doesn't work as planned, we'll come back and fix it free of charge until you're electrical problem free!
Need
Fremantle's Best

Electrician?

We are here for you – for any job big or small! Call us at any time, 24/7